Meet Our Instructors

Bonnie & Rod Picklyk
Bonnie and Rod have been instructing the Selo Ukrainian Dancers since the group's inception in 1986.  The group has blossomed from its humble beginnings with nine dancers, to a present day enrolment of nearly 100 performers!
Bonnie and Rod both began their life in Ukrainian dance taking lessons at the Ukrainian National Federation Hall in Winnipeg.  They went on to perform with the Orlan Ukrainian Folk Ensemble, dancing at many events in Canada, the United States, and as well, a trip to the Orient.
Since starting the Ukrainian dance school in Anola, Manitoba, Bonnie and Rod have created many opportunities for the young dancers to share their love of Ukrainian culture both locally, and across the globe. They have taken the dancers to four of North America's premier Ukrainian Festivals …. Canada's National Ukrainian Festival in Dauphin (2009, 2010, 2015), the Soyuzivka Ukrainian Cultural Festival in New York (2011), the House of Ukraine – Ukrainian Festival in San Diego, California (2012), and most recently the group performed at the Ukrainian Pysanka Festival in Vegreville (2016), and as well, Jasper, Alberta.  In 2014, Bonnie and Rod travelled with a talented group of Selo performers overseas to six European countries, including Croatia, Hungary, Slovakia, Austria, Slovenia and Italy. Bonnie and Rod place a lot of value in having the dancers perform locally … especially in front of family and friends.  Selo has performed at numerous Ukrainian Dance Competitions, and as well, at a variety of events around Manitoba, including Folklorama (Ukraine-Kyiv Pavilion), Cooks Creek Heritage Day, PolishFest, numerous Malanka celebrations, and several other community / family events.
In 2012, Bonnie and Rod were very honoured to have the Selo Ukrainian Dancers commissioned to perform for His Beatitude Patriarch Sviatoslav Shevchuk at a synod of over 40 bishops from all over the world. Bonnie and Rod choreographed a special suite depicting a family's immigration from Ukraine to Canada for this prestigious function held in Winnipeg, Manitoba.
In 2013, Bonnie and Rod were honoured to have been invited to be the Hospodar and Hospodania at the 25th Anniversary  of the Veselka Ukrainian Festival in Teulon, Manitoba.
Bonnie and Rod take the opportunity, to share many aspects of the rich Ukrainian folklore with the dancers.  Be it traditions, customs, language, rituals, music, costumes, instruments or geography the dancers experience a greater education, and a deeper understanding of their heritage, through the medium of dance.
Hannah Picklyk
Hannah began dancing with the Selo Ukrainian Dancers at the age of 5 and continued dancing with the troupe for 15 years. After her time at Selo, she danced with Verba Ukrainian Dance Company.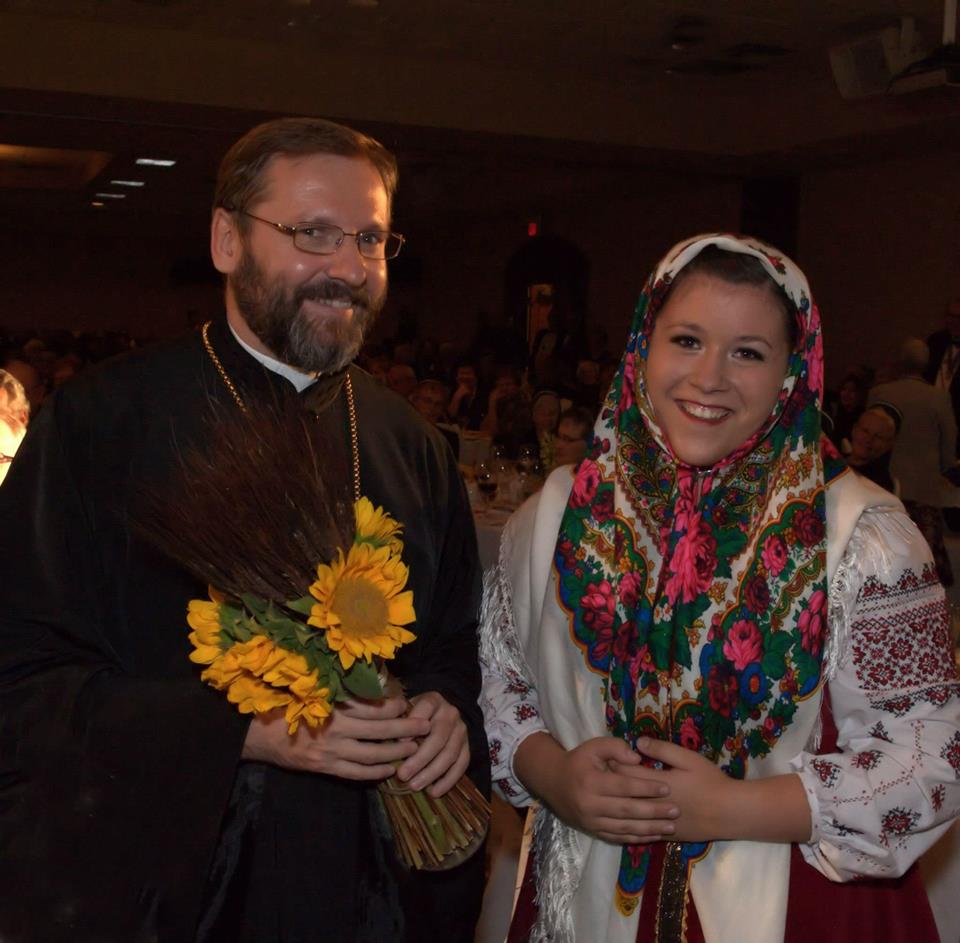 Hannah has attended many Rusalka Dance Camps, as well as Shumka Dance Camp in Alberta.
With the Selo Ukrainian Dancers, Hannah has performed nationally on Canada's National Ukrainian Festival grandstand stage twice. Internationally, she has had the opportunity to perform at the Soyuzivka Ukrainian Festival in New York and the House of Ukraine in San Diego. Hannah traveled to 6 European countries with Selo, including performances at Zagreb's International Folklore Festival. She was fortunate to perform for His Beatitude Patriarch Sviatoslav Schevchuk a synod of 40 bishops from around the globe, amongst numerous performances in Manitoba.
Hannah thoroughly appreciates innovative choreography and hopes to uphold this quality in her teaching. Beyond hard work and dedication, she strongly believes in the value of friendships and memories that Ukrainian dance has to offer. Hannah hopes to pass on the energy and enthusiasm that Selo instilled in her while growing up. She is passionate about preserving and sharing the Ukrainian culture, and feels fortunate to have the opportunity to accomplish this through instructing at Selo.