Festivals & Competitions
Taking the dancers to festivals gives them the opportunity to showcase their hard work, gain performance experience and receive constructive criticism from accomplished individuals in the Ukrainian dance world. Dancing at festivals pushes the dancers to improve as they receive several ideas about their training, and as well, can begin to understand how to dissect choreography and find ways to enhance their performance abilities. Apart from the performing, the dancers have a chance to bond with their fellow dancers in an environment outside of rehearsals. We feel fortunate that we are able to freely share our Ukrainian heritage through our passion to dance, and encourage the dancers to reach out and form relationships with dancers from other groups who share in this passion as well.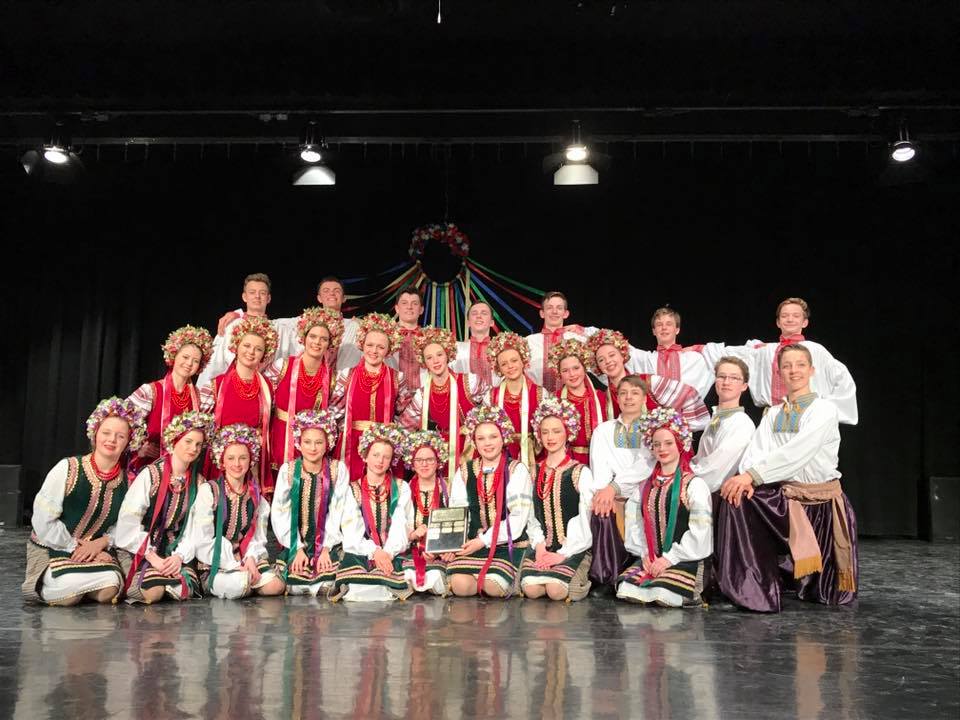 Selo takes a select number of groups to dance at festivals and competitions during the year. In the past, the group has participated in a variety of festivals including the Teulon Veselka Ukrainian Dance Festival, Brandon Troyanda Ukrainian Dance Festival, Russell Yachminka Ukrainian Dance Festival, Regina Tavria Ukrainian Dance Festival and Canada's National Ukrainian Festival Amateur Talent Competition.