Where We Dance…
Rehearsal Studio
The Selo Ukrainian Dancers rehearse at Anola Community Club.
The rehearsal hall is outfitted with portable studio mirrors.  The dance group recently acquired portable ballet barres.
The Community Club provides ample parking, and a large foyer for families to gather in to enjoy each other's fellowship.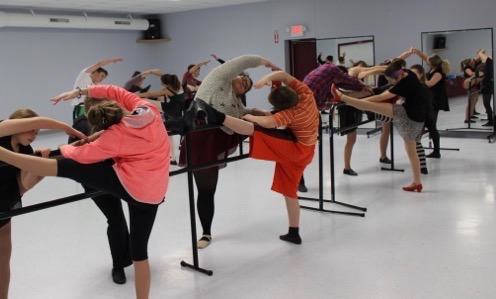 Canteen
The 'Selo Cafe' is offered every Tuesday evening by the Senior Ensemble. At the Selo Cafe, families can purchase everything from sweet treats, to refreshing beverages and even perogy suppers!
Costume Storage
At the Selo rehearsal facility there is a storage room for the vast collection of colourful, intricate costumes, as well as fabric and props. Selo Ukrainian Dancers own costumes for various different regions and styles of dance.  There are hundreds of individual pieces, sewn by dedicated volunteers and hired seamstresses.